Events Hosted by COSWB:
Every quarter COSWB hosts a variety of different events that promote students' physical, mental, and nutritional health. Here are some examples of events we host!
COSWB Carnival
At our COSWB Carnival we hand out a bunch of nutritious health bars and Yerba Mate energy drinks for students. We also have t-shirt tie dyeing to provide a fun outlet to help students destress. Last but certainly not least we have a giant jumper for students to bounce around in and have fun.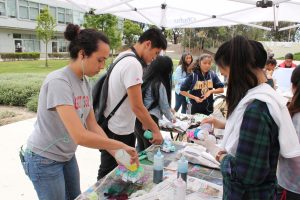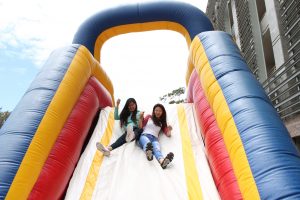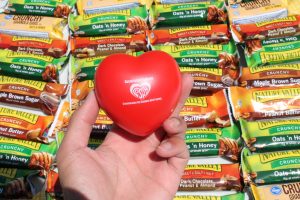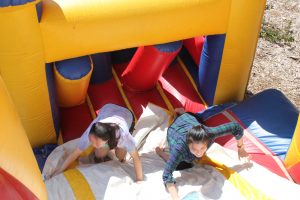 Flowers with Compliments
During our proclaimed "Dead Week" (the week before finals) COSWB goes to the arbor right in front of the library and hands out flowers with compliments to lighten the somber atmosphere and spread some cheer!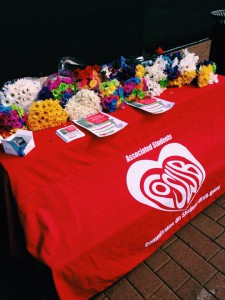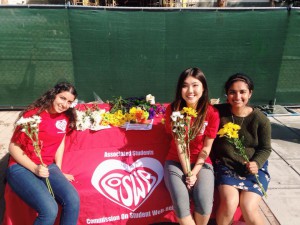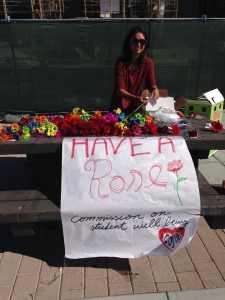 Make Your Own Acai Bowl
In order to promote nutritional health COSWB hosts different "food demonstrations" to educate students while also providing the actual food as well!