Ever find yourself skipping breakfast because you just didn't have the time to 'cook'? You're left with no excuse if you follow this easy recipe (though we encourage ingredient creativity!).  Indulge in this easy Slammin' Berry Yogurt Parfait to start the day off sweet.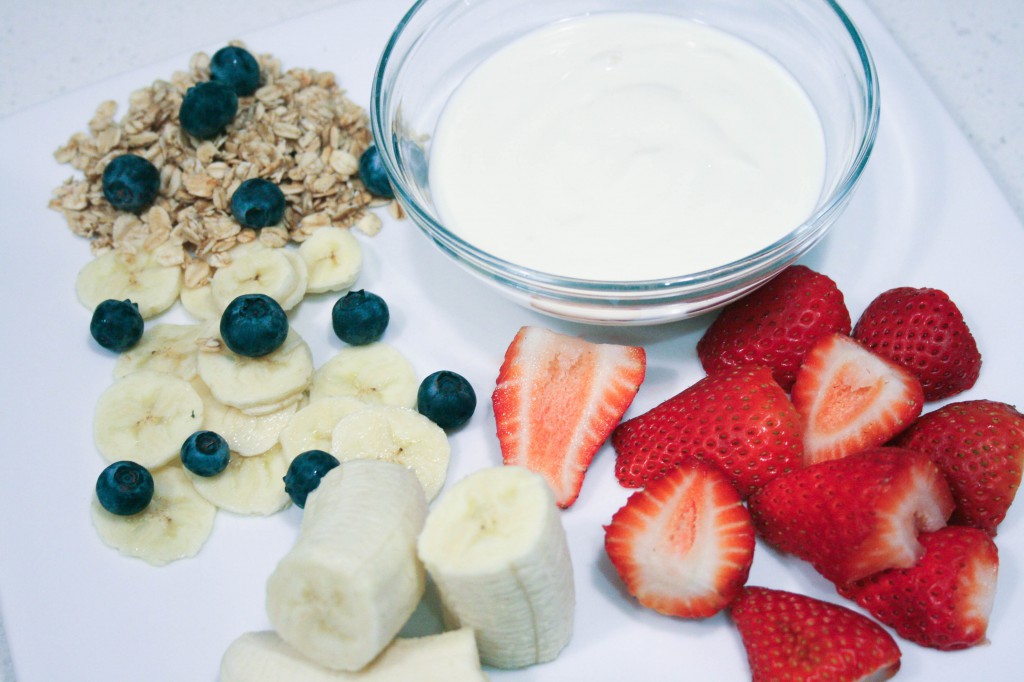 INGREDIENTS (serves 1):
4 tablespoons low fat vanilla yogurt
10 blueberries (or as many as you wish!)
1/2 banana – thinly sliced
1-2 diced strawberries
2 tablespoons granola of your choice
Time to make: 5-10 minutes
As with all our recipes, all ingredients required are subject to change by personal interest.
STEP-BY-STEP COOKING INSTRUCTIONS:
1. In a small bowl, add low fat vanilla yogurt.  If you have a preference to Greek yogurt, you may replace the vanilla yogurt with plain Greek yogurt and drizzle honey on top to add a dash of sweetness.
2. Sprinkle granola proportionally over the top of yogurt.
3. Add thinly sliced bananas over the granola.
4. Toss the blueberries in!
5. Top it all off with diced strawberries, and voila!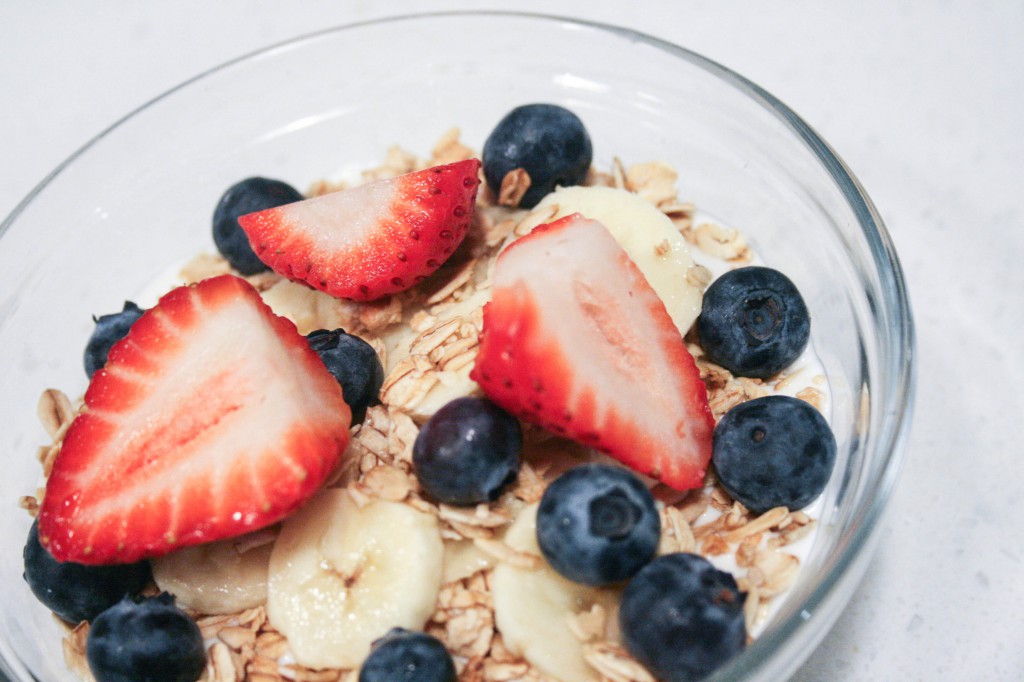 Let us know what you think of this recipe.  We promise that starting your day with a bowl of fruits, antioxidants, and probiotics will give you that extra boost of energy that will likely last you throughout the whole day and more.
Good luck.