Let's be completely honest with ourselves, we may or may not have had one too many quesadillas in our college careers.  Why, you ask?  I'll tell you it's because it's one of the rare culinary endeavors that is both tasty and easy to make.
Now, with this in mind, we may or may not have gotten a little bit sick of them and that's why this recipe was born.
COSWB presents to you the Mango and Spinach Tropical Quesadilla.  If you're looking for something that will spruce up your daily overdose of peanut butter and jelly, you're at the right place.  Not only is this recipe great because it's inexpensive, but it also is 100% vegetarian!  Yes, this quesadilla is filled with all the joys of a regular quesadilla with a dash of extra happiness.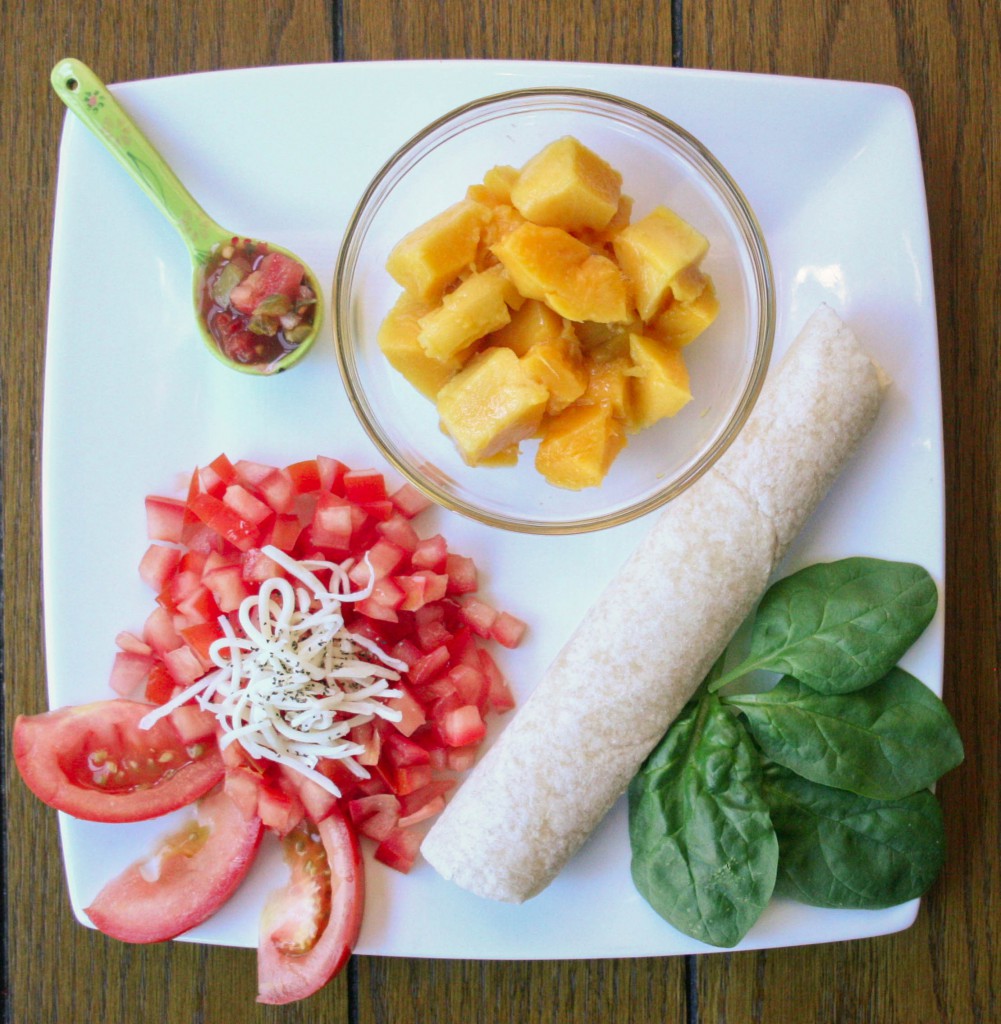 INGREDIENTS (serves 2-3):
1 diced mango
3-5 tortillas
1 diced red tomato
1 1/2 cups of fresh spinach
3/4 cup shredded mozzarella cheese
3/4 cup of salsa (spiciness of your own choice!)
1/3 cup of olive oil
Time to make: 20-30 minutes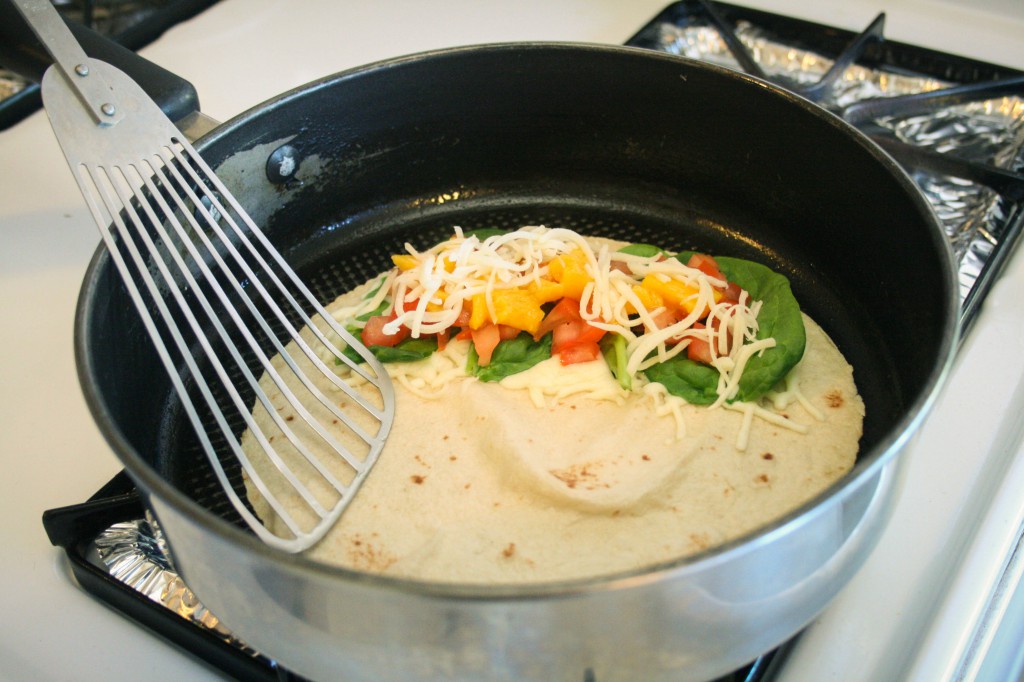 STEP-BY-STEP COOKING INSTRUCTIONS:
1. In a basic sautoir pan, add minimal olive oil and place a tortilla to heat it.
2. Once the tortilla is heated, add a spruce of mozzarella cheese on one half-side of the tortilla.
3. While the cheese melts, add spinach, diced tomatoes, and diced mangoes.  NOTE: you may put as much ingredients as you wish.
4. Top it off with a little bit more mozzarella and fold the other side over to complete your tortilla.
5. Once folded in half, flip the tortilla and let it heat the other side.  And voila!  You've got your 5-step tortilla.
6. Serve with your choice of salsa (pre-made or home-made).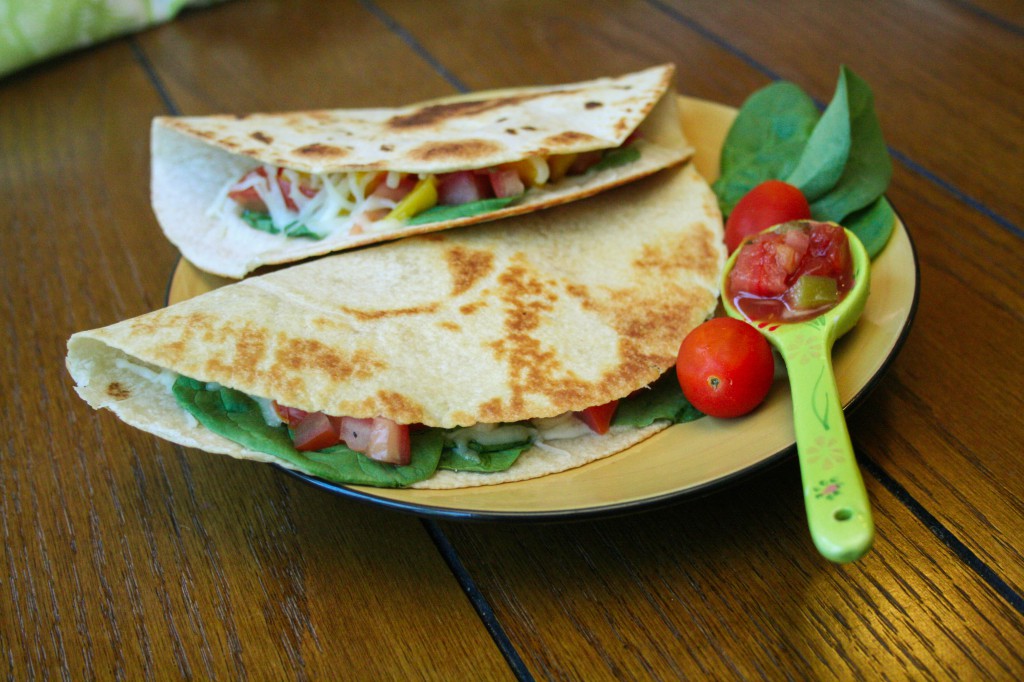 That was five easy steps!  It wasn't too bad, was it?  Let us know what you think and please share your modifications to this recipe!
Good luck.